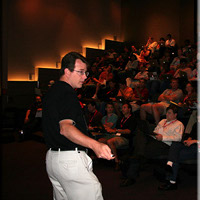 Martin Wilsey, best-selling author of the Solstice 31 trilogy and publisher of Tannhauser Press, released an interview with David Keener on his blog. Martin does a regular "Fast Friday Interview" feature where he runs interviews with fellow indie writers.
In the interview, David talk about things like how he became a writer, as well as his mutant writing method that STILL has all of the other folks in his writing group shaking their heads in bemusement. He also talks about some of his upcoming projects, including Fantastic Defenders, volume 1 of the Worlds Enough anthology series.
So, that's right, go over to Marty's site right now and check out the interview.