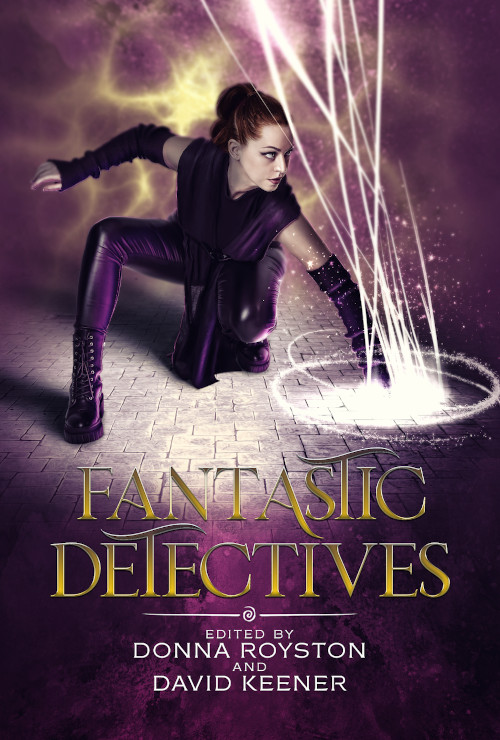 In our last post, we revealed the names and stories of all the submitters who were accepted into the Fantastic Detectives anthology. And let us assure you, we've got some fantastic stories appearing in the volume.
Of course, such great stories needed a great cover, too. We were lucky enough to procure this awesome cover from Ivan Zann.
We think it's a great cover that truly champions both the fantasy and mystery aspects of the anthology's theme.
We're planning a March 2023 publication in the ebook, trade paperback (5.5×8.5), and hardcover formats. Just as we did with our previous anthology in the series, Fantastic Defenders.