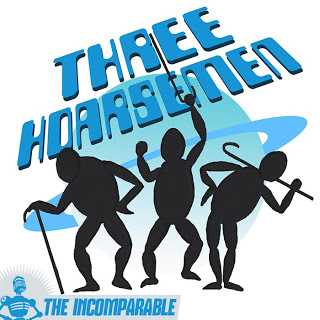 Donna Royston, Martin Wilsey, and David Keener were interviewed a week ago for Episode 44 of the Three Hoarsemen podcast. They got to discuss the new anthology, Fantastic Defenders, in their various roles as editors or, in Marty's case, as the publisher (Tannhauser Press) of the volume. That podcast episode is now available online.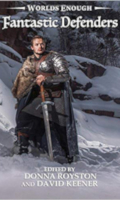 Of the interview, David Keener said, "We had a lot of fun being interviewed. We got to talk about the anthology, our other works, Tannhauser Press, and a few other subjects." The podcast is an hour and forty-two minutes long, but you can skip to the interview at the 1:07:48 mark if you'd like.
Since the podcast hosts also discussed the movie, Guardians of the Galaxy, earlier in the podcast, the title they chose for the episode was: "Fantastic Defenders of the Guardians of the Galaxy." Check it out now!